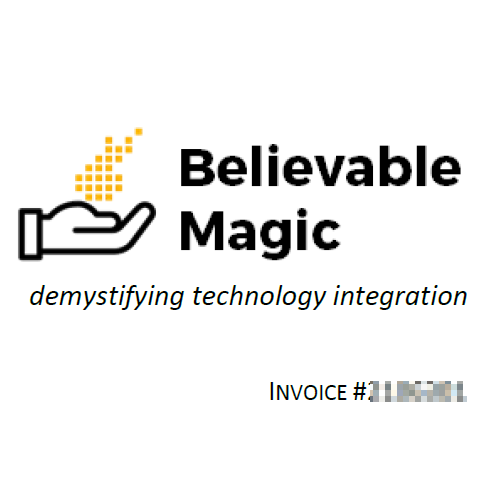 Invoice Payment
You have received an invoice for consulting services or another charge from Believable Magic and you wish to pay for it with a credit card.
Please enter the amount due and the invoice number printed near the top-right of the page.
Payments are processed using Stripe.com and none of your card details (except the card's last 4 digits) are stored by Believable Magic.
Thank you!